Click here for eBooks and MP3s>>>
You Can Touch the World: A How-to Manual for Reaching the World for Christ by Tom Shanklin (Paperback)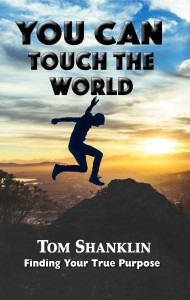 You Can Touch the World will unveil the awesome potential of your life, and inspire you to take the challenge to touch your world with the love of God. With Christ's direction and plan in your life, you can make a difference. You can have the power to bring change, to impart life that only comes from the heart of the Father. When you act on God's plan, you are acting out of love, out of concern, out of compassion. You are putting the throbbing heartbeat of the Father into action. His heart beats for people—lost, hurting, sighing, dying humanity—people who are far away from Him. You are the key to bringing them home. You are the extension of the heart of the Father. Click here for more details.
You Can Touch the World—Recommended Donation $10.00 each
Filling the Void: A Journey from Darkness to Light by Tom Shanklin (Paperback)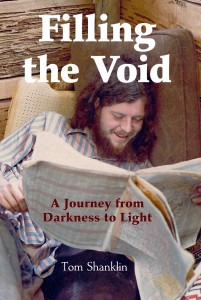 Tom Shanklin and his wife Susan are both part of the baby-boomer generation that sprung up in America after the end of the Second World War. Rejecting what they saw as the hypocrisy of mainstream society, they embraced the hippie lifestyle in the '70s and became involved in a life of drug use, experimenting with various forms of religion and spirituality. In 1977, they both had dramatic spiritual encounters and their lives were radically transformed by the living Christ. Jesus became real to them and He became the Lord of their lives. Filling the Void is a message for everyone who senses an emptiness inside, and is longing for a powerful and meaningful change in their lives.
Filling the Void—Recommended Donation $5.00 each
The Healing CD: Healing Scriptures and Prayers by Tom Shanklin (CD)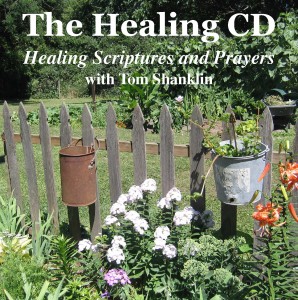 Originally released as "The Healing Tape," this valuable tool has helped many to find divine healing through God's Word. It's not a sermon, but rather a collection of scriptures, confessions and prayers designed to help the sick regain sound health in their spirit, soul and body. With a voice of compassion and strength, Tom leads the listeners on a journey of healing in the Word of God. As you listen to these powerful scriptures and prayers, your faith will come alive for healing in every area of your life. Click here for more details.

The Healing CD—Recommended Donation $10.00 each
10 Copies—The Healing CD—Recommended Donation $80.00
Help! I Want to Lose Weight!: Give Yourself Another Chance . . . I Did! (Paperback)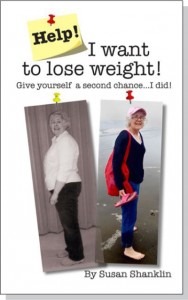 Susan's enthusiasm is infectious. Now you have a weight-loss friend who will make you giggle over her own life trials as you smile at your own triumphs. Every day! Every page! Her real CAN-DO collections of tools learned the hard way along her own weight-loss path CAN MAKE YOUR OWN JOURNEY easier. f you're tired of looking for the magic pill or trendy diet that's promises everything but delivers nothing, this book is for you. It is simple principles applied in a practical way that effectively work to shed the pounds while eating normal, healthy, natural food.
Help! I Want to Lose Weight!—Recommended Donation $10.00 each
You can also order by mail at:
Tom Shanklin Ministries
PO Box 4144
Mankato, MN 56002 USA
We welcome you to review and rate our products on Amazon.com.
It will help to get the word out to others. Thanks!