New Steps for a New Year [Ministry News]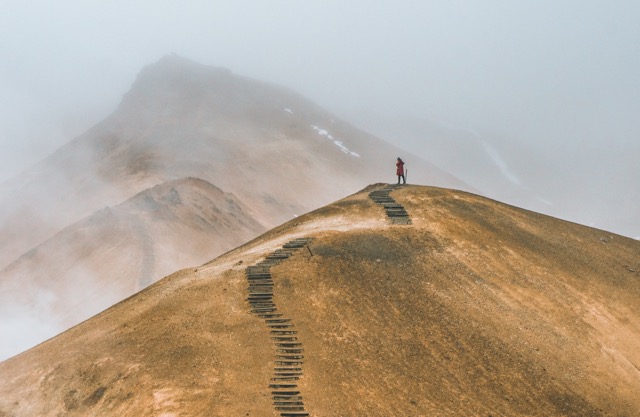 Dear Friend,
"The steps of a good man are ordered by the LORD: and he delighteth in his way." Psalms 37:23, KJV.
I am excited to share with you some new steps that are ahead for this ministry, but before I do, let's contemplate this scripture and pray that the LORD will guide our steps before Him in 2018. Susan and I have already been praying this scripture over your life and over ours as well. In order for the Lord to guide your steps…
1. You must be going somewhere! As the scripture says, "And thine ears shall hear a word behind thee, saying, This is the way, walk ye in it, when ye turn to the right hand, and when ye turn to the left." Isaiah 30:21, KJV. You have be moving to receive the Lord's guidance. For example, Paul's Macedonian call came when he and his team were endeavoring to preach the Gospel in other places. (Acts 16:6-10) Get moving, and God can order your steps!
2. You must be valiant! One of the definitions of the phrase translated "good man" is valiant man or warrior. You must have a bold, warrior spirit if you are to be guided by the Lord. A timid, fearful attitude will always lead you away from the will of God. "For God hath not given us the spirit of fear; but of power, and of love, and of a sound mind." 2 Timothy 1:7, KJV. Feed on God's Word to receive the courage you need to follow the Lord's will for your life.
3. You must give yourself to the will of the Lord! "And Jesus said unto them, Come ye after me, and I will make you to become fishers of men." Mark 1:17, KJV. In order for the Lord to order your steps, you must be willing to go where He wants you to go and to do what He wants you to do. Surrender is crucial to success in the Christian life and to fulfilling your destiny in Christ.
Wherever you are you going in 2018, we are going with you—in prayers, in encouragement, and in teamwork. Susan and I are on your side, and we confess that your steps are being ordered of the Lord.
He Guided Our Footsteps in 2017!
We saw many lives transformed as we carried God's presence to the world during this past year. Here's some highlights:
We set our feet upon the land of England. Susan and I had the privilege to preach the Gospel in a number of places in England in February. It was a trip that stirred our hearts in an even greater way for the land of John Wesley and many great moves of God. God willing, we will return again to this place which has spawned many revivals in years past. We believe that England, Scotland, Wales and Ireland will arise again in prominence in the work of God in the earth.
We began to use Skype, the online video chat service, to preach the Gospel. First, for a midweek Bible Study in northern Minnesota. Then, I had my first-ever Gospel service in Pakistan via Skype. Later, we held a healing service in Pakistan and most recently, we have been teaching our Believers School of Ministry by Skype in India.
We held healing services in Cresco, Iowa, and Mankato, a tent revival in Park Rapids, Minnesota, revivals in Monroe, Iowa, Starkweather, North Dakota, Believers Schools in Starkweather and Tolna, North Dakota, plus many wonderful services in churches and other venues.
We supported missions in the United States, England, India, Nepal, Eastern Europe, Kenya, Pakistan, and many other nations. More and more, we are supporting ministries who we know personally and have worked with to proclaim the Gospel.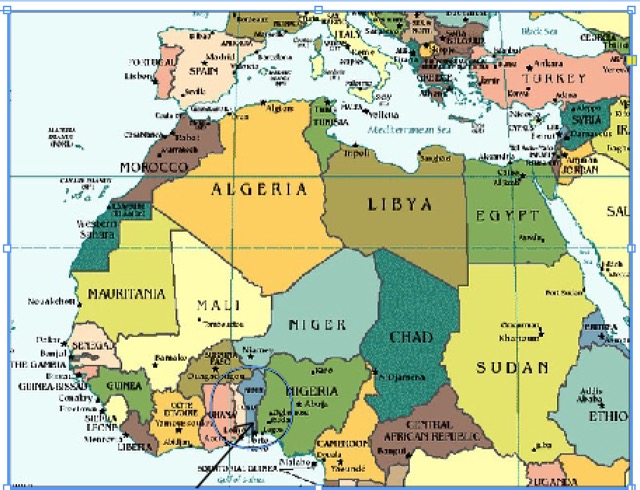 Mission to Benin, West Africa!
In February, I will travel to Benin, West Africa where I will be working with Evangelist Michael Lusk on an evangelistic mission. We will be holding an Evangelists Conference, training and encouraging national Gospel workers to bring in the harvest in their nation, and we will be holding a 4-day Open Air Evangelistic/Healing Festival, winning souls and praying for the sick in Lalo, Benin. If you know me, you know this what stirs my spirit—preaching the Gospel, reaching the lost, healing the sick, and seeing God do miracles. By God's grace, we are expecting much fruit.
Benin (which means blessings) is very needy for the Gospel. In fact, according to "Operation World: The Definitive Prayer Guide to Every Nation," it is the least evangelized non-Muslim nation in Africa. The current president, however, is Christian and the nation is wide open to the Gospel. It's time to Go, Go, Go with the Gospel. The population of 11 million people is estimated to be 40 percent Christian, but many of those are syncretized (meaning having a compromised mixture of faith that may see them in church on Sunday and visiting the witch doctor during the week). Benin is known as the cradle or birthplace of Voodoo. Please pray for this mission!!!
My expenses for this mission will be approximately $3,000 for flights, travel documents, and lodging. Once these expenses are taken care of, we would also like to contribute Battery-powered Portable PA systems to give to the Benin evangelists who will be attending the Evangelist Conference. These systems will enable them to reach entire villages with the Gospel and also to travel about publicizing upcoming meetings. At $200 each, these PAs are great Gospel investments! You can donate to our missions fund here.
Onward and Upward for the Believers School of Ministry
God continues to use our Believers School of Ministry as a tool to train Christians to reach their world for Jesus. In January, we will continue the Believers School of Ministry by Skype in India. We have three more lessons. We have already seen great fruit from the school. The students are being transformed and are sharing the faith outside the classes now.
On January 11, we begin 12 weeks of the Believers School of Ministry here in Mankato. A number of people from various churches are already registered. There is an excitement in the air for these transformational classes. If you live in our area, I encourage you to take part. You will never be the same. You can learn more and register at BelieversSchool.org
Looking Ahead
As we look ahead to an exciting new year, let's allow the Lord to continue to order our steps. Let's get moving, be brave, and give ourselves totally to the will of the Lord! And let's pray for one another! We need one another, and we need the Lord's guidance and anointing like never before.
Have a wonderfully blessed 2018!
Tom Shanklin