Resurrection Power: It Changes Everything!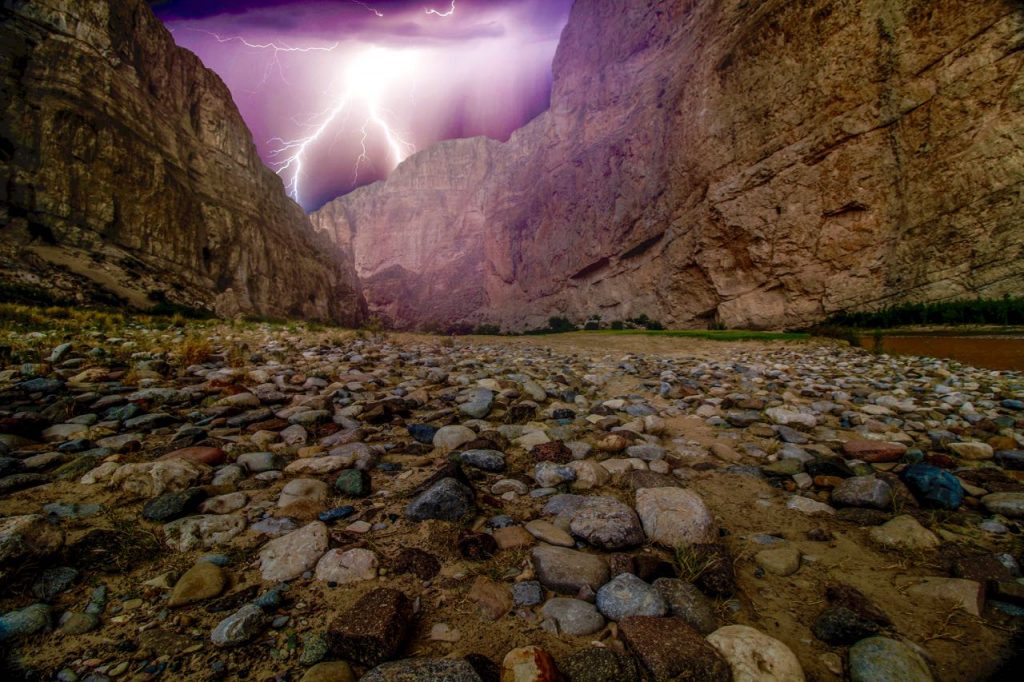 Easter (Resurrection Sunday) is often compared with springtime—the new grass, the flowers, the green leaves. This is all representative, it is said, of the resurrection, and renewal through Christ. Spring is a wonderful time of year, but it  is an inadequate picture of the shocking change that has come through the resurrection of Jesus Christ.
Spring is natural. The Resurrection is supernatural.
Spring occurs every year. The Resurrection occurred only once in history.
Spring is a process. The Resurrection was an instantaneous miracle.
Spring is like a warming trend. The Resurrection is like a lightning bolt.
Spring is gradual. The Resurrection was earth-shattering.
Spring brings a new season. The Resurrection changes everything.
Spring is a gentle influence. The Resurrection is a shocking change.
I like the use of the Old English word, "quickened," in the King James Version of the Bible. Even though it is an antiquated word, it carries a power, potency, and spirit that we sometimes miss in our modern translations.
"Quickened" means to make alive, but to me it carries with it the idea of a sudden jolt, a shocking change. The scripture says, "And you hath he quickened, who were dead in trespasses and sins…" (Ephesians 2:1, KJV).The word is also used in another place in the Word of God, talking about the God "who quickeneth the dead, and calleth those things which be not as though they were." (Romans 4:17, KJV).
Resurrection Power 2000 Years Ago
2,000 years ago, the Son of God, who was born of Virgin and lived a sinless life, went to the cross to die in our place. At the cross, Jesus identified with our sin, literally "bore our sins in his own body" in order that we might be forgiven and reconciled to God.
His lifeless, battered, mutilated body was then taken from the cross and laid in a grave. For three days, that body lay still in the tomb. He was dead, dead, dead! He had done the will of God. The sacrifice was completed. But in a moment of time, like a bolt of lightning, Almighty God raised Jesus from the dead—victorious over death, hell and the devil.
The Bible tells us that over 500 people saw Jesus after He rose from the dead. What wonderful proof! If the prosecuting attorneys in the OJ Simson trial had been able to produce 500 witnesses of the event, there would have been little need for DNA testing. They would be able for prove the facts conclusively. Many may deny it, but the reality is: Jesus Christ is risen from the dead!
Jesus Christ was "quickened." One moment, His precious body was still, lifeless, motionless. Then the mighty power of God changed all that. It is this same resurrection power that still changes lives today.
Resurrection Power Today!
The Scripture tells us that we too are "quickened" by the power of God through Jesus Christ.   Without Him we are dead in trespasses and sin, hopelessly separated from God, and destined for judgement. But in a moment of time, all that is changed!
Susan and I were recently talking about the tremendous change that came when we received Jesus as Lord of our lives in 1977. One second, we were full of sin, full of darkness, full of evil, and going to hell. Then, like a flash of lightning, everything was changed. We had light! We had freedom! We had hope! We had a future! That's resurrection power!
Sometimes people receive Christ, but are unaware of the power of what God has done in their lives. Something has changed in their hearts, but they still have problems with their job, their bills, their in-laws, and more. All the external things are not instantly changed. They need to remember that shocking resurrection power. They need to recognize that they serve a God who "quickens the dead and calls those things that be not as though they were." There is nothing in your life that cannot change through that resurrection power.
Unleash that power by faith in the risen Christ. The scripture says, "Now unto him that is able to do exceeding abundantly above all that we ask or think, according to the power that worketh in us," Ephesians 3:20, KJV. He is able to save. He is able to deliver! He is able to heal! He is able to bring change … through that amazing resurrection power!
Today, you can receive New Life (a quickening), not merely a renewal (like spring), but a sudden jolt of Holy Spirit power, to deliver you miraculously from the Kingdom of darkness and into the Kingdom of God. This quickening is called the New Birth. It occurs when we believe that Jesus Christ died from our sins and rose again and make Him Lord of our lives. No person, no institution, no ritual, no outward act can make us a child of God … because it is a matter of the heart. It is something which occurs spiritually when you personally receive God's sacrifice for you and make Jesus Christ the Lord of your life.
If you have not done this, do it today! Pray this prayer and make this Easter season the most memorable and significant of your life.
O God, I know I'm a sinner. Without Christ I'm lost. I'm make a decision today to leave the past behind. I repent of my sins and receive Jesus Christ as my Lord and Saviour. I believe that you raised Him from the dead. I receive your resurrection power today, in Jesus name. Amen.
Now just begin to praise Him and thank Him for His love for you and His great resurrection power. As you do, you will sense that power taking over in your life.
I encourage you to find a strong local church where the Bible is taught. Also, check out the article "Becoming a Strong Christian" to help you in your walk of faith.