Mission to Benin & Believers School Testimonies [Ministry News]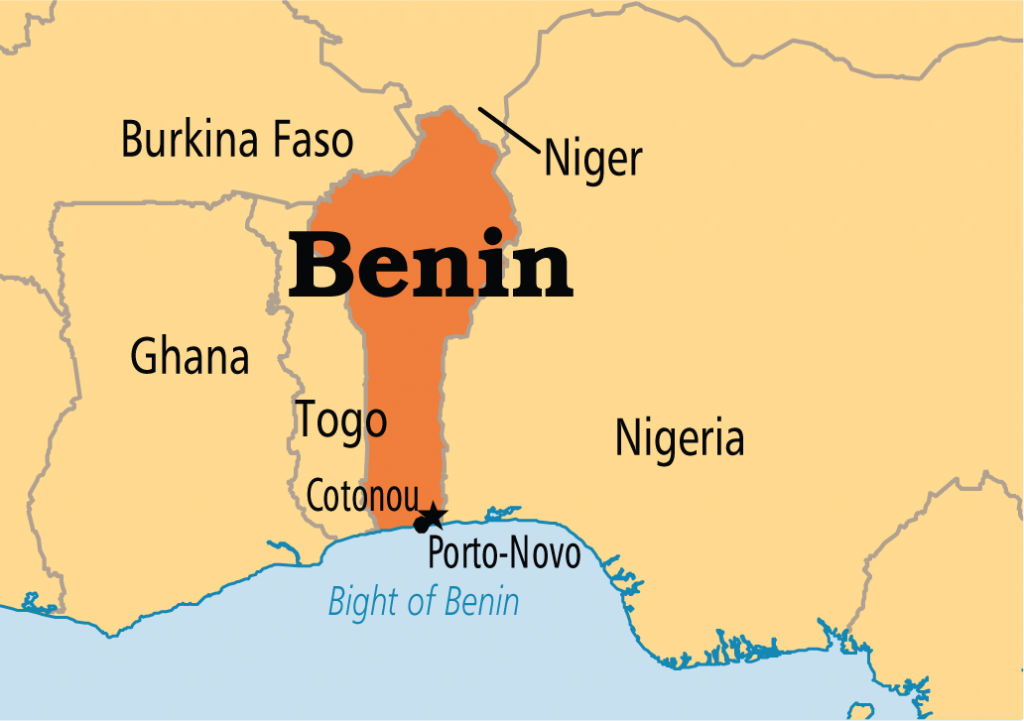 The dates for the Benin mission are Feb. 12-26. We do need your prayer support! During my time in Benin, we'll be working with Evangelist Michael Lusk. We will be holding an Evangelism Conference, a blitz of local churches, a Believers Rally, a Leaders Conference, and an open air Faith and Healing Festival, all in the city of  Lalo, southern Benin. It is a very full schedule!
Feb. 14-17—Vanguard Evangelism Conference for believers and leaders.
Feb. 18—Blitz to local churches to announce festival
Feb. 19—Believers Rally for Festival
Feb. 20—Workers Training for Festival
Feb. 21-23—Vanguard Leaders Conference (morning)
Feb. 21-24—Mini Crusades (afternoon) preaching and inviting people to the main festival.
Feb. 21-24—Salvation and Healing Festival (evening)
We've been checking the weather in Benin and seeing that it is often near or above 100°F—not my favorite type of weather. But fortunately, December through April is the dry season in Benin, which will make the heat much more bearable.
My 14-year-old grandson is one of the few people I have talked to about Benin who actually knows where it is located. He must have been listening in Geography class. This nation of about 11 million people is located just west of Nigeria and east of Togo. It has a southern coastline of about 75 miles and is only 200 miles across from east to west at its widest point. It's a small country, but big in the eyes of our Father. There is great poverty in Benin. One third of the population lives on less than $1.25 a day. The economy is largely subsistence agriculture and the leading export is cotton. The government is relatively stable, though, and seems to be leading the nation in a positive direction.
The predominant religions in Benin are Islam 23.5 %, Roman Catholic 21.5%, Vodun (or Voodoo) 17%, and Protestant 6%. About 7.5 percent of the people are considered evangelical. According to "Operation World: The Definitive Prayer Guide to every Nation," Benin is the least evangelized non-Muslim nation in Africa. As many as 80 percent of the people are under the influence of Voodoo or other ethnic religions to some degree. These religions involve various forms of spirit, ancestor, or nature worship. There are 13 ethnic groups in the country which are classified as unreached with the Gospel. Much work remains to be done!
Leaders will be coming to our meetings to be trained and encouraged, people will be coming to be saved and healed, and we will be coming to fulfill the burning desire to make our Savior known among the people.
Please unite with us in prayer for this mission, particularly for God's protection and spiritual covering as we travel and minister, for my health, for a powerful anointing to clearly present the Gospel and to train, equip and encourage Gospel workers in Benin, and that hearts will be open to the message we bring. You can change Benin and the world through prayer! PRAY! PRAY! PRAY!
Believers School of Ministry: Mankato & India
Meanwhile, we are continuing to see results from our Believers School of Ministry. In our school here in our hometown of Mankato, Minnesota, we have had up to 29 people attend our classes with ages ranging from 11 to 81. We've already had several reports of students sharing their faith outside of the classes with some inviting people to their home churches. Also, one young lady testified that she was healed after receiving prayer in class. We're excited about what we are seeing through this ministry in our hometown and thankful for our local church, which has collaborated with us in the school.
In January, we also finished the 12-week Believers School of Ministry via Skype with our friends at a church in Secunderabad, southern India. The pastor reports that lives have been changed as a result of these classes, which focus on witnessing, Spirit-led ministry, and healing ministry. Every one of the students have shared their faith outside of the classes and have experienced the power of the Holy Spirit in ways that they have not known possible before. Here's some of the comments we received from the students in India:
"This class helped to build my faith in dreams, visions, and the prophetic. And I was encouraged to share Gospel and how to share and minister."

"In these classes, I came to know why God created us and what is our role as a Christian Believer. It makes me understand how to share the Gospel and evangelize. I'm learning to memorize scriptures, the power of Holy Spirit, that if we pray with faith, we also can see healing and talk in tongues and work miracles in the name of Jesus."

"Every lesson in BSOM helped me to understand God's attributes. They helped me to move close to God. I came to understand much better on what Gospel is and who I am in Christ. Really, that was a meaningful time." Devendar

"It has created in me a passion to share the Gospel boldly. I have learned the importance of the Holy Spirit's work in the ministry. It has encouraged us and we have seen God speaking to us through dreams and visions, which we never thought of. We have seen healings when we prayed for sick people."

"This was very helpful and inspiring. I'm much thankful for God and Believers School of Ministry for helping and teaching us about God and the purpose of us being alive etc. I'll definitely try my best to preach God's words to non-believers. Thanks Ps. Tom (uncle) for being patient and letting us know God even more deeper." Smily

"These classes are a blessing and challenging, and it reminded us again and made me strong that the works of the Holy Spirit is there and I should continue to pray and function and teach others. By listening and learning in the class, I got some good ideas and thoughts to share while I am preaching, I can use them." Mrs. B.
Encouragement—We All Need It!
Reading the reports from the students in India underscores just what an important part encouragement plays in our Christian lives. Susan and I were able to encourage these Christian believers in India by Skype, and it had a very powerful effect. You have encouraged us with your prayers, giving, and words of life that you send our way. We want to continue to encourage you that your life has purpose and you have a powerful effect on the people around you by the words which you speak and the life that you live.
Let us know any prayer needs that you have. Susan and I will continue to pray daily for you, even when I am in Benin. You are a valuable treasure to God … and to us!