The Love of the Father [Audio]
Podcast: Play in new window | Download
Subscribe: Apple Podcasts | Android | Email | RSS | More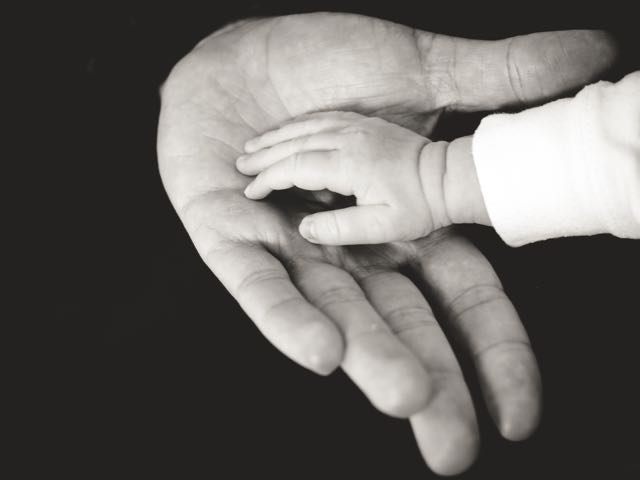 The love of the Father changes everything!
When you know your Father's love, you have peace. You know that your father values you and sees you as beautiful and He cares for you as a child. He is on your side. He is your daddy and you are in His family. Oh, what a glorious truth!
Enjoy your relationship with your heavenly Father!
Sermon Notes: THE LOVE OF THE FATHER
READING: Luke 15:11-24, deceitfulness of sin.
MAIN THOUGHT: The Father loves you and has called you to live in the blessings on His household as a son.
"Fear not, little flock; for it is your Father's good pleasure to give you the kingdom." Luke 12:32, KJV.
"And he said unto them, When ye pray, say, Our Father which art in heaven, Hallowed be thy name. Thy kingdom come. Thy will be done, as in heaven, so in earth." Luke 11:2, KJV.
-Bunkhouse mentality or Kings Kids.
Ephesians 3:14-15Amplified Bible (AMP)
14 For this reason [grasping the greatness of this plan by which Jews and Gentiles are joined together in Christ] I bow my knees [in reverence] before the Father [of our Lord Jesus Christ], 15 from whom every family in heaven and on earth [a]derives its name [God—the first and ultimate Father].
Pater—from a root word meaning nourisher, protector, upholder
He loves you. 1 John 3.1
He longs for His children. He values his children. He sees you a beautiful. Luke 15
He has compassion Psa 103:13
He rewards us Mt. 6:1
He disciplines us. Heb. 12.7-9
He gives us good gifts. Mt. 7:11,
He gives us the Holy Spirit Luk 11:13, John 15.26
He gives us the Kingdom Luke 12:32
He is accessible Heb. 4:16
"Ye worship ye know not what: we know what we worship: for salvation is of the Jews. But the hour cometh, and now is, when the true worshippers shall worship the Father in spirit and in truth: for the Father seeketh such to worship him." John 4:22, 23, KJV.
JESUS DIED TO BRING US TO THE FATHER
"For God so loved the world, that he gave his only begotten Son, that whosoever believeth in him should not perish, but have everlasting life." John 3:16, KJV.
"But God commendeth his love toward us, in that, while we were yet sinners, Christ died for us." Romans 5:8, KJV.  (Rom 3:23, 6:23, John 1:12, Jn. 14:1-6)
"And in that day ye shall ask me nothing. Verily, verily, I say unto you, Whatsoever ye shall ask the Father in my name, he will give it you. Hitherto have ye asked nothing in my name: ask, and ye shall receive, that your joy may be full. These things have I spoken unto you in proverbs: but the time cometh, when I shall no more speak unto you in proverbs, but I shall shew you plainly of the Father. At that day ye shall ask in my name: and I say not unto you, that I will pray the Father for you: For the Father himself loveth you, because ye have loved me, and have believed that I came out from God. I came forth from the Father, and am come into the world: again, I leave the world, and go to the Father. His disciples said unto him, Lo, now speakest thou plainly, and speakest no proverb." John 16:23-29, KJV.
"Neither pray I for these alone, but for them also which shall believe on me through their word; That they all may be one; as thou, Father, art in me, and I in thee, that they also may be one in us: that the world may believe that thou hast sent me. And the glory which thou gavest me I have given them; that they may be one, even as we are one: I in them, and thou in me, that they may be made perfect in one; and that the world may know that thou hast sent me, and hast loved them, AS thou hast loved me. Father, I will that they also, whom thou hast given me, be with me where I am; that they may behold my glory, which thou hast given me: for thou lovedst me before the foundation of the world." John 17:20-24, KJV.
"And lo a voice from heaven, saying, This is my beloved Son, in whom I am well pleased." Matthew 3:17, KJV.
"Who hath delivered us from the power of darkness, and hath translated us into the kingdom of his dear Son:" Colossians 1:13, KJV.
"Jesus saith unto her, Touch me not; for I am not yet ascended to my Father: but go to my brethren, and say unto them, I ascend unto my Father, and your Father; and to my God, and your God." John 20:17, KJV.
2. HE ADOPTS YOU INTO HIS FAMILY AND PUTS HIS SPIRIT IN YOU
"But when the fulness of the time was come, God sent forth his Son, made of a woman, made under the law, To redeem them that were under the law, that we might receive the adoption of sons. And because ye are sons, God hath sent forth the Spirit of his Son into your hearts, crying, Abba, Father. Wherefore thou art no more a servant, but a son; and if a son, then an heir of God through Christ." Galatians 4:4-7, KJV. (Rom 8:16-17, 1 Jn. 3:1-3)
"For if by one man's offence death reigned by one; much more they which receive abundance of grace and of the gift of righteousness shall reign in life by one, Jesus Christ.)" Romans 5:17, KJV.
"I'm so weak. Everyday I sin in thought, word and deed." Wait a minute. The God of the universe lives in you. Greater is He that is in you than he that is in the word. Henry Vanderbush: How big is your God?
"Jesus answered and said unto him, If a man love me, he will keep my words: and my Father will love him, and we will come unto him, and make our abode with him." John 14:23, KJV.
3. JESUS TAUGHT US HOW TO LIVE LIKE A CHILD OF GOD
Jesus taught us by word and deed HOW to live like a son…
"And, ye fathers, provoke not your children to wrath: but bring them up in the NURTURE and admonition of the Lord." Ephesians 6:4, KJV. 6:1-4, Honor your father and mother that it may be well with thee.
"And he that sent me is with me: the Father hath not left me alone; for I do always those things that please him." John 8:29, KJV.  grieve not the Holy Spirit.
"Furthermore we have had fathers of our flesh which corrected us, and we gave them reverence: shall we not much rather be in subjection unto the Father of spirits, and live?" Hebrews 12:9, KJV.
"Know ye not, that so many of us as were baptized into Jesus Christ were baptized into his death? Therefore we are buried with him by baptism into death: that like as Christ was raised up from the dead by the glory of the Father, even so we also should walk in newness of life." Romans 6:3, 4, KJV.
-Sin is not who I am.
CONCLUSION: Come into the family! Live in the family! Enjoy your inheritance. Live like a son!