Learn How to Present the Gospel in Mankato Tuesday, March 28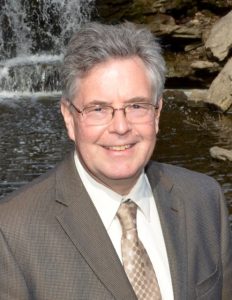 One of the greatest privileges and joys of the Christian life is sharing the wonderful message of salvation with others. I hope you can join me for some basic training in how of effectively share the Gospel with others. I believe that it will be a great help and encouragement to you. It's simpler than you may think. God's rich blessings! Tom
How to Present the Gospel
Tom Shanklin will speak on "How to Present the Gospel" on Tuesday, March 28 at 7 p.m. in the Ravine Room at Bethel Baptist Church, 1250 Monks Ave, Mankato.
Tom served as a pastor for 22 years and since 2005 has ministered as an evangelist in the United States and internationally. He has helped many people come to faith through a simple and biblical method of evangelism. The teaching will include:
Preparing yourself to present the Gospel.
A Simple Outline anyone can use to share the Gospel.
How to invite people to receive Jesus as Lord.
A simple demonstration of a Gospel message.
The meeting is sponsored by Gentle Shepherd Ministries, an organization which ministers to seniors in care facilities and inmates in county jails thoughout southern Minnesota. Everyone is welcome to attend. Come and receive inspiration and training that will help you to cooperate with the Lord in changing someone's eternal destiny.