His Resurrection is Our Resurrection
Today, as we celebrate the greatest event in human history, the resurrection of Jesus Christ,  let us realize as Christian believers that His resurrection is our resurrection.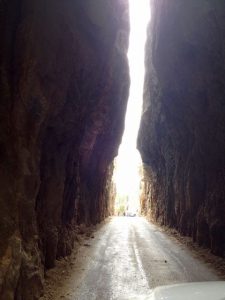 When Jesus died, we died with Him. When He rose from the dead, we rose with Him. When we receive Jesus as Lord of our lives, all that He did belongs to us!
What He accomplished, He accomplished for us. In the mind of God, we are included in all that he did. When Jesus came out of the grave, you came with Him. You no longer need to live under the condemnation of death, but you can rise in newness of life.
Throughout the epistles, we see the expressions in Him, in Whom, and in Christ. It means that we as Christian believers are united with Him in all that He is and all that He has done. He is Christ; we are the body of Chirst. We have what He has, and we can do what He can do. We are joint heirs with Christ. He paid the price. We have the benefits!
Unveiling the Truth of Our Resurrection
In his letter to the Ephesians, the Apostle Paul prayed for believers for an unveiling of truth … that we would know the greatness of His power towards us who believe in Jesus:
"Wherefore I also, after I heard of your faith in the Lord Jesus, and love unto all the saints, Cease not to give thanks for you, making mention of you in my prayers; That the God of our Lord Jesus Christ, the Father of glory, may give unto you the spirit of wisdom and revelation in the knowledge of him: The eyes of your understanding being enlightened; that ye may know what is the hope of his calling, and what the riches of the glory of his inheritance in the saints, And what is the exceeding greatness of his power to us-ward who believe, according to the working of his mighty power, Which he wrought in Christ, when he raised him from the dead, and set him at his own right hand in the heavenly places, Far above all principality, and power, and might, and dominion, and every name that is named, not only in this world, but also in that which is to come: And hath put all things under his feet, and gave him to be the head over all things to the church, Which is his body, the fulness of him that filleth all in all." Ephesians 1:15-23, KJV.
Notice that he didn't pray that they would get some power in their lives. He prayed that they would recognize the power that had already been given to them. What is that power? The power of the resurrection of Christ. God raised Him from the dead and sat Him at His own right hand. We are seated their together with Him in heavenly places. "And hath raised us up together, and made us sit together in heavenly places in Christ Jesus:" Ephesians 2:6, KJV.
You see, He is the head. We are the body. We are one with Him and the devil is under our feet. Hallelujah! We died with Him, and our life is hid in Christ. (Col. 3:3)
His Death is Our Death! His Resurrection is Our Resurrection
"Therefore we are buried with him by baptism into death: that like as Christ was raised up from the dead by the glory of the Father, even so we also should walk in newness of life. For if we have been planted together in the likeness of his death, we shall be also in the likeness of his resurrection:" Romans 6:4, 5, KJV.
We are partakers of His life. As Jesus said before His crucifixion, "Yet a little while, and the world seeth me no more; but ye see me: because I live, ye shall live also." John 14:19, KJV.
Paul was keenly aware of His identification with Jesus' death and resurrection, saying…
"I am crucified with Christ: nevertheless I live; yet not I, but Christ liveth in me: and the life which I now live in the flesh I live by the faith of the Son of God, who loved me, and gave himself for me." Galatians 2:20, KJV.
We, too, are to live a life of faith in the Son of God. Not only faith in His death and all that it procures, but also in His resurrection and all that it means to us. We are risen with Christ in newness of life. We have His life, His nature, and His ability. As the scripture says, "…as he is, so are we in this world." 1 John 4:17, KJV.
Walking in the Fulness of Our Resurrection
Paul aspired to walk in the fullness of that resurrection power. Even He had not yet attained or apprehended all that was accomplished for him through death, burial and resurrection or Christ, but he was pressing into it with all his heart.
"That I may know him, and the power of his resurrection, and the fellowship of his sufferings, being made conformable unto his death; If by any means I might attain unto the resurrection of the dead. Not as though I had already attained, either were already perfect: but I follow after, if that I may apprehend that for which also I am apprehended of Christ Jesus. Brethren, I count not myself to have apprehended: but this one thing I do, forgetting those things which are behind, and reaching forth unto those things which are before, I press toward the mark for the prize of the high calling of God in Christ Jesus." Philippians 3:10-14, KJV.
Let us, too, press toward the mark of the high calling of God! What is that mark? To be like Jesus. To lay aside every weight and the sin which does so easily beset us and run with patience the race which is set before us, looking to Jesus the author and finisher of our faith. Heb. 12: 2-3) He who began a good work in you will complete it. (Phil. 1:6) You are predestinated to be conformed to the image of Jesus Christ. (Romans 8:29) In reality, it's a finished work. But the manifestation of it comes as we walk in faith of the finished work of Christ.
Let us enjoy His resurrection today and walk in the light of it. Pray the prayer that Paul prayed in Ephesians 1:15-23 for yourself and for other Christian believers all around the world that we would recognize our inheritance and all that God did for us when He raised Christ Jesus from the dead. Amen.
Recent Articles…