Freedom from Generational Curses [Audio]
Podcast: Play in new window | Download
Subscribe: Apple Podcasts | Android | Email | RSS | More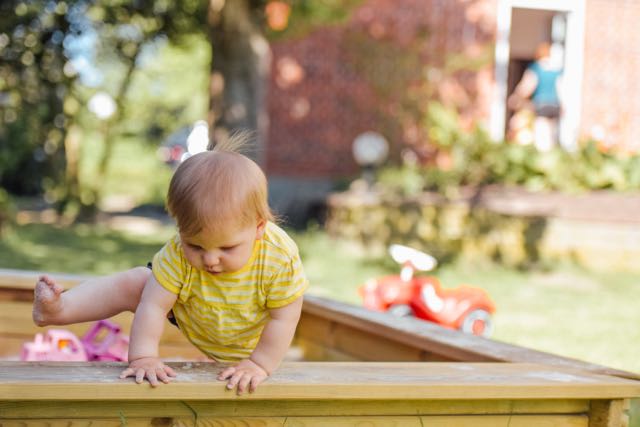 Many people have problems in their lives because of generational curses through their family background. Under the New Covenant, we no longer need to live under generational curses. The Gospel has set us free of the curse, that we might have the blessings of Abraham.
This audio message will help you identify generational curses and give you God's message of freedom from them. All the sermon notes are here as well.
It this message you will learn:
•    The root causes of generational curses.
•    The results of generational curses.
•    How to break the power of generational curses.
•    How to pass on family blessings on to your children and grandchildren.
God bless you!
Note: This message was preached while Tom was a local church pastor in the early 2000s.
SERMON NOTES: FREEDOM FROM GENERATIONAL CURSES
Christ hath redeemed us from the curse of the law, being made a curse for us: for it is written, Cursed is every one that hangeth on a tree: (Galatians 3:13, KJV).
UNDERSTANDING GENERATIONAL CURSES
Thou shalt not bow down thyself to them, nor serve them: for I the LORD thy God am a jealous God, visiting the iniquity of the fathers upon the children unto the third and fourth generation of them that hate me; (Exodus 20:5, KJV).
Know therefore that the LORD thy God, he is God, the faithful God, which keepeth covenant and mercy with them that love him and keep his commandments to a thousand generations; (Deuteronomoy 7:9, KJV).
MAIN THOUGHT: The power of generational curses are broken through Jesus Christ.
UNDERSTANDING THE LAWS OF GOD
ILLUSTRATION: Don't touch the wood stove or you'll get burned. It is not mean to teach your children such lessons. Likewise there are things that you do, the will effect your generations. It doesn't mean God is unfair. When you do wrong and rebel against God, you can cause your children to inherit curses that they don't deserve. When you do right and and submit to God, you can cause your children to inherit blessings that they don't deserve. Idolatry, greediness, cruelty, sexual sin, alcohol abuse, witchcraft all bring a curse upon generations. Jonathan Edwards and Max Jukes
HOUSEHOLD BLESSINGS
And they said, Believe on the Lord Jesus Christ, and thou shalt be saved, and thy house. (Acts 16:31, KJV).
Seeing that Abraham shall surely become a great and mighty nation, and all the nations of the earth shall be blessed in him? For I know him, that he will command his children and his household after him, and they shall keep the way of the LORD, to do justice and judgment; that the LORD may bring upon Abraham that which he hath spoken of him. (Genesis 18:18-19, KJV).
And if it seem evil unto you to serve the LORD, choose you this day whom ye will serve; whether the gods which your fathers served that were on the other side of the flood, or the gods of the Amorites, in whose land ye dwell: but as for me and my house, we will serve the LORD. (Joshua 24:15, KJV).
And the woman which hath an husband that believeth not, and if he be pleased to dwell with her, let her not leave him. For the unbelieving husband is sanctified by the wife, and the unbelieving wife is sanctified by the husband: else were your children unclean; but now are they holy. (1 Corinthians 7:13-14, KJV).
Blessed shall be the fruit of thy body, and the fruit of thy ground, and the fruit of thy cattle, the increase of thy kine, and the flocks of thy sheep. (Deuteronomy 28:4, KJV).
Jacob imparted a success spirit to Joseph. . .
Now Israel loved Joseph more than all his children, because he was the son of his old age: and he made him a coat of many colours. (Genesis 37:3, KJV).
We plant negatives or positives in our children by our attitude toward them and the Words that we speak to them. Either "You'll never amount to anything" Or "You can do anything you put your mind to."
EXAMPLES OF GENERATIONAL CURSES
You will pass things to your children, whether good our bad. "That is so Blanche." "I am becoming my mom. . . or dad."
Bitterness and Hatred (toward husband or wife)
Fear and Worry
Sexual Sin (abused become abusers)
Divorce
Alcohol Abuse
Poverty Spirit (Titans: "I'm just poor white trash." NO! The curse is in the thinking. It's in the emotions. It's a stronghold of Satan. But thank God, it can be broken, in Jesus name.)
If your father was harsh, cold, indifferent toward his wife, unable to show affection to his wife or children, the tendency will be their for the sons to be the same way. But thank God we can break out of that rut, in Jesus name, by virtue of our new heritage in Christ.
UNFORGIVENESS BINDS YOU TO THE GENERATIONAL CURSE
For with what judgment ye judge, ye shall be judged: and with what measure ye mete, it shall be measured to you again. (Matthew 7:2, KJV).
Then his lord, after that he had called him, said unto him, O thou wicked servant, I forgave thee all that debt, because thou desiredst me: Shouldest not thou also have had compassion on thy fellowservant, even as I had pity on thee? And his lord was wroth, and delivered him to the tormentors, till he should pay all that was due unto him. (Matthew 18:32-34, KJV).
POWER OVER GENERATIONAL CURSES
For whatsoever is born of God overcometh the world: and this is the victory that overcometh the world, even our faith. Who is he that overcometh the world, but he that believeth that Jesus is the Son of God? (1 John 5:4-5, KJV).
There is no generational curse, there is no sin that can keep you for the love of God that is in Christ Jesus.
Therefore if any man be in Christ, he is a new creature: old things are passed away; behold, all things are become new. (2 Corinthians 5:17, KJV).
And because ye are sons, God hath sent forth the Spirit of his Son into your hearts, crying, Abba, Father. (Galatians 4:6, KJV).
In those days they shall say no more, The fathers have eaten a sour grape, and the children's teeth are set on edge. But every one shall die for his own iniquity: every man that eateth the sour grape, his teeth shall be set on edge. Behold, the days come, saith the LORD, that I will make a new covenant with the house of Israel, and with the house of Judah: Not according to the covenant that I made with their fathers in the day that I took them by the hand to bring them out of the land of Egypt; which my covenant they brake, although I was an husband unto them, saith the LORD: But this shall be the covenant that I will make with the house of Israel; After those days, saith the LORD, I will put my law in their inward parts, and write it in their hearts; and will be their God, and they shall be my people. And they shall teach no more every man his neighbour, and every man his brother, saying, Know the LORD: for they shall all know me, from the least of them unto the greatest of them, saith the LORD: for I will forgive their iniquity, and I will remember their sin no more. (Jeremiah 31:29-34, KJV).
My people are destroyed for lack of knowledge: because thou hast rejected knowledge, I will also reject thee, that thou shalt be no priest to me: seeing thou hast forgotten the law of thy God,ù I will also forget thy children. (Hosea 4:6, KJV).
HOW TO REVERSE THE CURSE
1. Get in the family of God and lead your family into a relationship with Christ.
2. Identify with who you are in Christ through revelation of the Spirit and the Word
3. Repent of any practices that open the door to curses, including bitterness and negative speech.
4. Confess the Word of God over yourself and your family.
5. Faithfully attend a strong faith-based church that can build and encourage you
6. Bind (forbid) the devil and demon powers to operate against you and your house, in Jesus name.
7. Welcome the presence of the Holy Spirit into your life and in your home.