Believers School of Ministry Begins in Mankato January 11, 2018

Ordinary People Doing Extraordinary Things!
Find strength and fulfillment in your Christian life!




Help your local church to grow!




Reach others with the Good News of Jesus Christ!
The Believers School of Ministry, a tool which has been used to train Christian believers around the world, is coming to Mankato in 2018!
Click here for the most up-to-date information on the Mankato Believers School of Ministry.
Classes will be held each Thursday evening, January 11-March 29 from 6 to 8 p.m. at the Madison East Center Meeting Room, 1400 E. Madison Ave., Suite 354, Mankato, Minnesota.
The Believers School of Ministry equips Christians to share their faith and to use the gifts that God has given them to help others. We teach foundational Bible principles and train believers to do the works of Jesus in the power of the Holy Spirit. Each class includes practical hands-on training in ministry skills—such as witnessing, praying for the needs of others, and moving in the gifts of the Holy Spirit.
This is your opportunity to develop the skills you need to fulfill your calling. These stimulating classes will be transformational for teens, college students, new believers, old believers and everyone in between. There will be alive and powerful teaching from the Word of God, interactive role playing, fun quizzes. and more. The school is sponsored by Tom Shanklin Ministries in cooperation with Two Rivers Vineyard Church.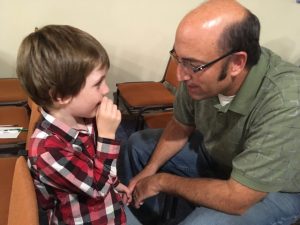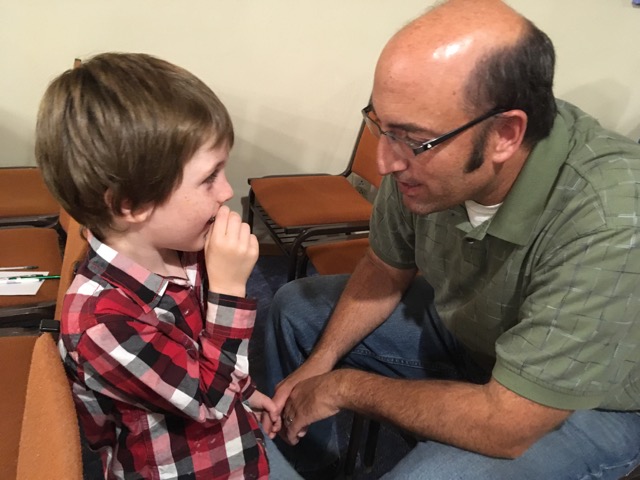 Tom Shanklin Ministries is an interdenominational evangelistic ministry based in Mankato. The classes are open to people from all churches and denominational backgrounds. Our prayer is that all of the churches in Mankato and the surrounding area will be helped and encouraged through these classes to fulfill their mission of reaching the world for Jesus Christ. Please prayerfully consider being a part of the Believers School of Ministry.
Believers School of Ministry Lessons
Discovering New Life in Christ
Sharing Your Faith as a Lifestyle
Building a Foundation for Faith
Nurturing New Believers
Receiving Power to Change the World
Cultivating the Fruit of the Spirit
Moving in the Gifts of the Spirit
Hearing the Voice of God
Doing the Works of Jesus
Healing the Sick
Using Your Authority in Christ
Bringing Healing to Families, Communities and Nations
Other classes and/or guest speakers may be included, as the Holy Spirit leads.
Register for the Believers School of Ministry
There is no tuition or registration fee, but we ask you to register so we can have a training manual ready for you. The class will be supported by free-will offerings. If you can't attend all the classes, attend the ones you can and you can take the other classes online.
Once you register, we will keep you up to date by email about the Mankato Believers School of Ministry and other news and encouragement from Tom Shanklin Ministries.
---
Registration Form…
---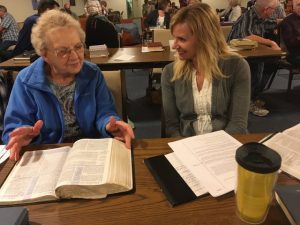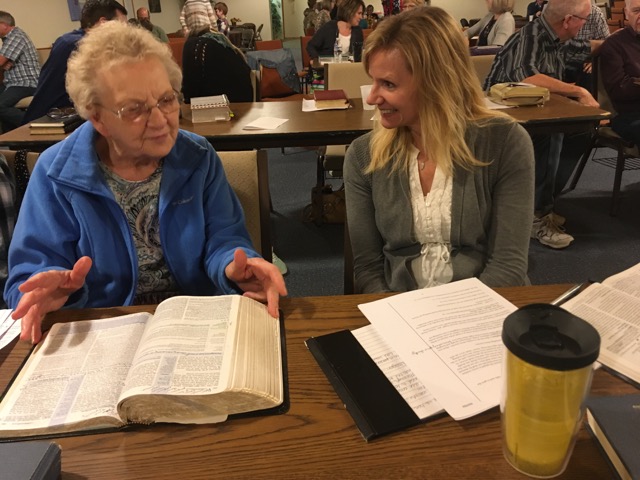 What People are Saying About the School

"Excellent sessions. Stirred up the need to be witnesses in our area."

"The school has taught me that with God's help and the Holy Spirit, I can reach out to others and win the lost."

"I can share the Gospel with the world in great boldness."

'A great encouragement."

"It helped me to want to share Christ with others, and gave me a ways of doing this. It was inspiring and I am so glad that I attended."

"It has strengthened my faith and most of all helped me and clarified with solid steps how to lead others to the Lord. It has shown me how all I have been learning in church, Bible study and  from others can blossom and bring forth fruit."

"I have had a lot of time to ponder my life and this class gave me many things to think about that I wouldn't have otherwise."

"It is a good place to develop our own local church."

Recommendation for the Believers School of Ministry

To Whom It May Concern:

Grace to you and peace from God our Father, and the Lord Jesus Christ!

I write this letter for the purpose of recommending the Believers School of Ministry that is being led by Pastor Tom Shanklin. I have had the privilege of being an attendee of three of those meetings, and a co-teacher in one of them when we held that school here in our parish during June of 2017.

I believe these times of teaching and practical application are terribly important for the Body of Christ, and I know that many of the people who came for these meetings were blessed and challenged to walk outside their denominational "boxes" with regards traditions, and to put into practice the teachings particularly with regards healing, deliverance, and praying for people.

I highly recommend these classes and encourage anyone who is serious in following the Lord Jesus Christ and being led by the Holy Spirit to attend. You will be blessed!

Sincerely,

Pastor Rob Buechler
Trinity-Bergen/Lake View Lutheran Parish AFLC
PO Box 46
Starkweather, ND  58377
---
Visit the Online Believers School of Ministry
Learn about having a Believers School of Ministry in your church.